Testimonials
Providing the homeowner/business owner with the highest quality service to restore their property to its pre-loss condition as quickly as possible.
I WOULD RECOMMEND CRS TO EVERYONE WHO NEEDS US
Karissa,
Again, thank you very much for a great service from CRS. Your attention to detail and your efficient managing style is excellent. GRACIAS!!
Helena St. John
Thank You for Everything!
The work performed by CRS of Chicopee deserved a grade of excellent in all areas covered.  Tom Ollari, the manager was on board throughout and his workers were professional, personable, hard working and listened to my concerns.
It was a pleasure to have them bring the interior of the house back to a high quality finish.  All involved were GREAT!!
Sincerely,
Barbara Ryan
Wishing the CRS family a Happy New Year
Hello Mark:
 I received in today's mail the Gazette spotlight of the Thanksgiving turkeys donated to our medical center by CRS and delivered by Tom Ollari and you.  Thanks for the Friday smile.  In general, I'm always please when I find genuinely positive stories in the newspaper.  Personally, I'm very grateful there are community partners like you, the staff, and the owners of CRS Inc. who keep Veterans in your thoughts, especially during the holidays.  The 12 turkeys helped make the Thanksgiving holiday special for many Veteran families in need.  Bravo.
 I look forward to meeting you again in the future.  In the meanwhile, if there is anything I can do for you, please feel free to give me a call.  
 Wishing the CRS family a Happy New Year,
 Dennis
Wishing you many moments to warm your heart and home this Christmas.
Thank-you very much for our beautiful house!
Merry, Merry Christmas!
Love
Chris & Joe Boulrice
Highly Professional Outlet!
This was not a remodel by choice but a water damage complete repair/remodel including drywall water remediation, paint and carpet replacement.  Our lead contractor was quick to determine the scope of the project and quickly dispatched all necessary professionals in specific order to get our job done.   He was a great communicator as well introducing me to all subcontractors. Replied to calls quickly.  Highly recommend!
Lisa Smith
ADAM'S THE BEST!
I am writing to say you have someone special with a big heart working with you.  I had a bad fire in April of 2013 and I lost everything.  The house was rebuilt, but I lost my cat then my husband so it's been really stressful for me especially trying to raise a grandchild.  Adam was the best.  He's still there if I need him and I thank God for his help every day.  He's got a big, big heart and is GREAT at his job!  Thank you for all the help you gave me through all of this but Adam's the best!
God Bless you all
Marion Goldrup
Your employees are gems! I won't hesitate to recommend your company to anyone in need.
I experienced the misfortune of a serious house fire.  Your salvage crew was incredible.  Their sensitivity, positive energy, support and professionalism were extremely important to me during this difficult time.  They carefully salvaged what they could all the while treating me and my damaged possessions with the upmost respect.  These lovely men were tremendously therapeutic and were instrumental in helping me get through this tough time.  Everyone was always responsive.  The attitude of these men never waivered and I will always think of them with appreciation. Thanks so very much.
Joanna Schoen
Beautiful!
Dear Tom and all of the CRS crew
Thank you SO much for the excellent cleanup and restoration job on our kitchen and mudroom.  It has been a pleasure to work with each of you.  I really appreciate the extra cleaning help, determination with the ceiling and work to get the cabinets right.  I LOVE the finished rooms.  Thanks again.
Annelise Martin
WE FEEL IT'S AN HONOR AND A DUTY TO TELL FOLKS ABOUT CRS
From the initial visit, we knew we were in good hands! Our adjuster was not as willing to do what CRS was…but throughout, Mr. Gillette made sure we had adequate lodging and that he'd fully restore our home; what we didn't realize is that it's BEYOND what we had before! Our home is AMAZING…it is HOME!
We tell you this was not "just business" this was hard diligent worked performed by a caring bunch of professionals. We hope that one day when our doorbell rings, it will be Joe, Tom, Michael, Maria, & the rest of the gang stopping by…because they're certainly welcomed!
Thank You CRS…from the bottom of our hearts,
~~The Calloways~~
CRS IS BY FAR THE BEST I HAVE EVER DEALT WITH.
I can't thank CRS enough for the professional way in which they work. They are very courteous and informative in their dealings with you at all times. I found their work to be of the highest quality and everything was done in a timely manner. They listen to everything you have to say and they work closely with you to obtain the finished look you want. I am so very proud of the work they did for me and would recommend them to anyone needing work done on their home or business. I have dealt with many contractors and I can honestly say that CRS is by far THE BEST I have ever dealt with. I will definitely use them again if the need arises. I could not be happier with the outcome of the work they provided at my home.
Katheryn Feliton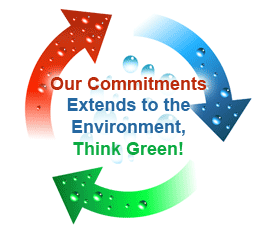 Insurance
Residential
Commercial
Multi-Family
Industrial